Sip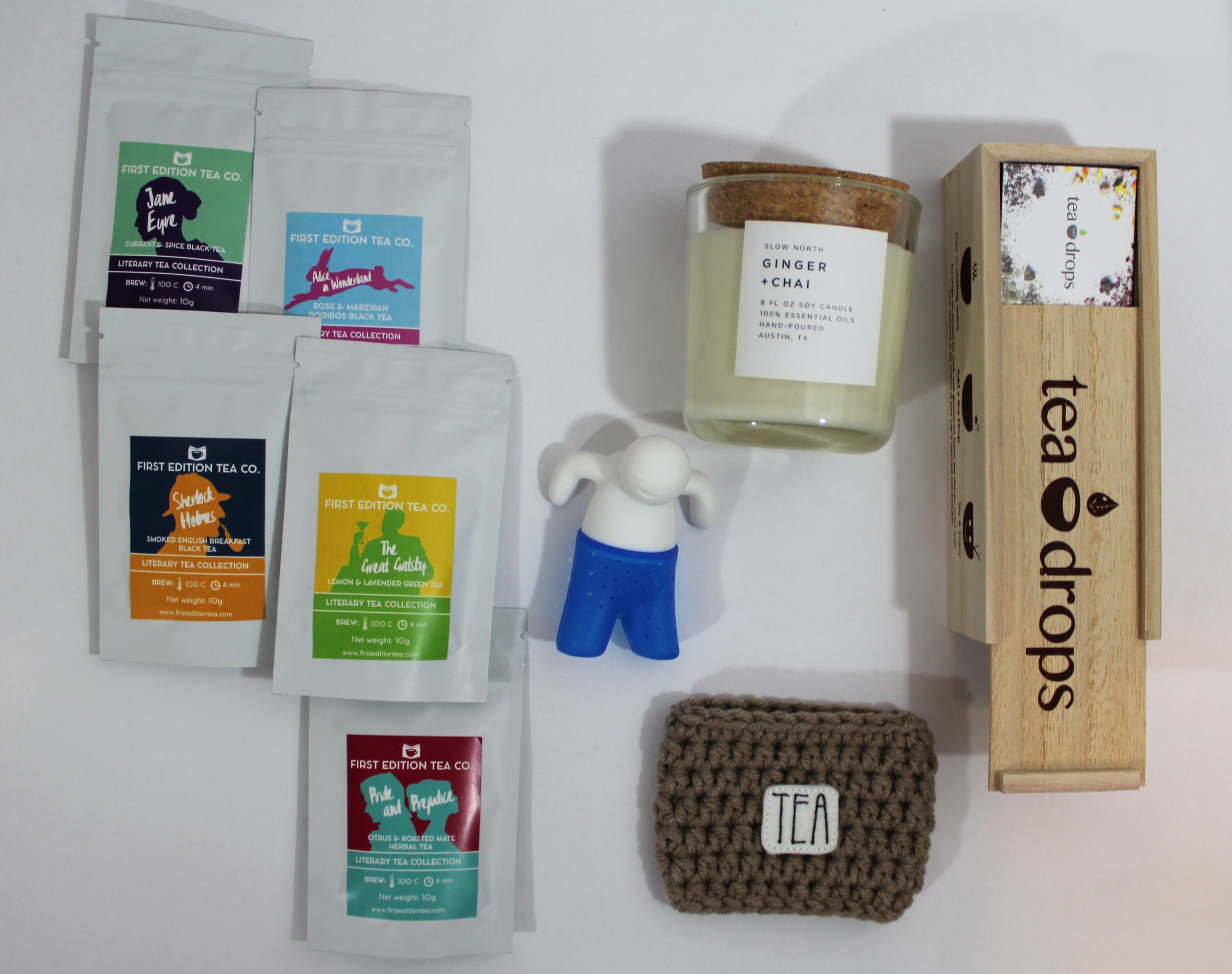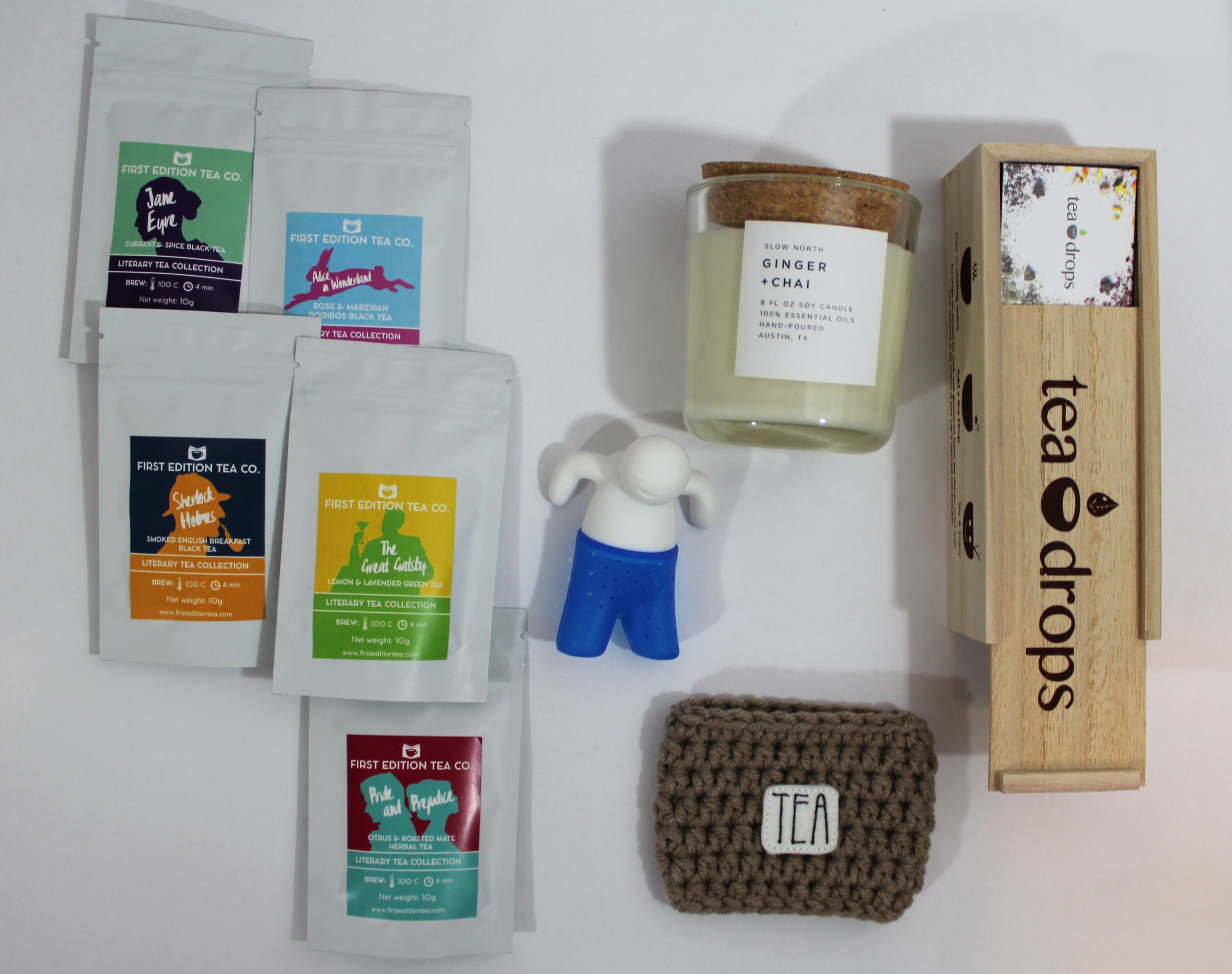 Sip
The price you see is the price you pay! Shipping included!
Tea, there is nothing that both gives you that caffeine boost while also calming your nerves. Did you just think of someone that needs both? Between the teas and tools, this is exactly what they need.
Whether you add a greeting card or not, each GyftBox comes with a free note, make sure to include it at checkout! Need to send it by a certain date or want to send them to multiple addresses? You will be able to tell us at checkout!
Tea Cozy: Made By The Best | St. Louis, MO
Made from a soft and insulating acrylic and wool blend yarn and are designed to fit most standard sized to-go cups both hot and cold, as well as small mason jars, pint glasses, and disposable plastic cups
Tea drops in wood box: Tea Drops | Los Angeles, CA
8 Tea Drops, simply drop in your cup and drink! Designed due to the lack of premium yet convenient teas in grocery stores
Wanderlust Collect Tea Gift Set: First Edition Tea Co. | Toronto, Ontario, Canada
The perfect gift for anyone who loves travel and tea! A collection of 5 delicious loose leaf tea blends based on great cities of the world: London, Paris, Toronto, Marrakech, and Mumbai. A great way to try a little bit of everything, this sample pack comes with enough tea to make three cups of each blend
Tea Infusers
Drinking tea on the go? Drinking at your home or office? Simply put some loose leaf tea into your little buddies, place on the side of your mug and let the tea do the rest of the work!