Moscow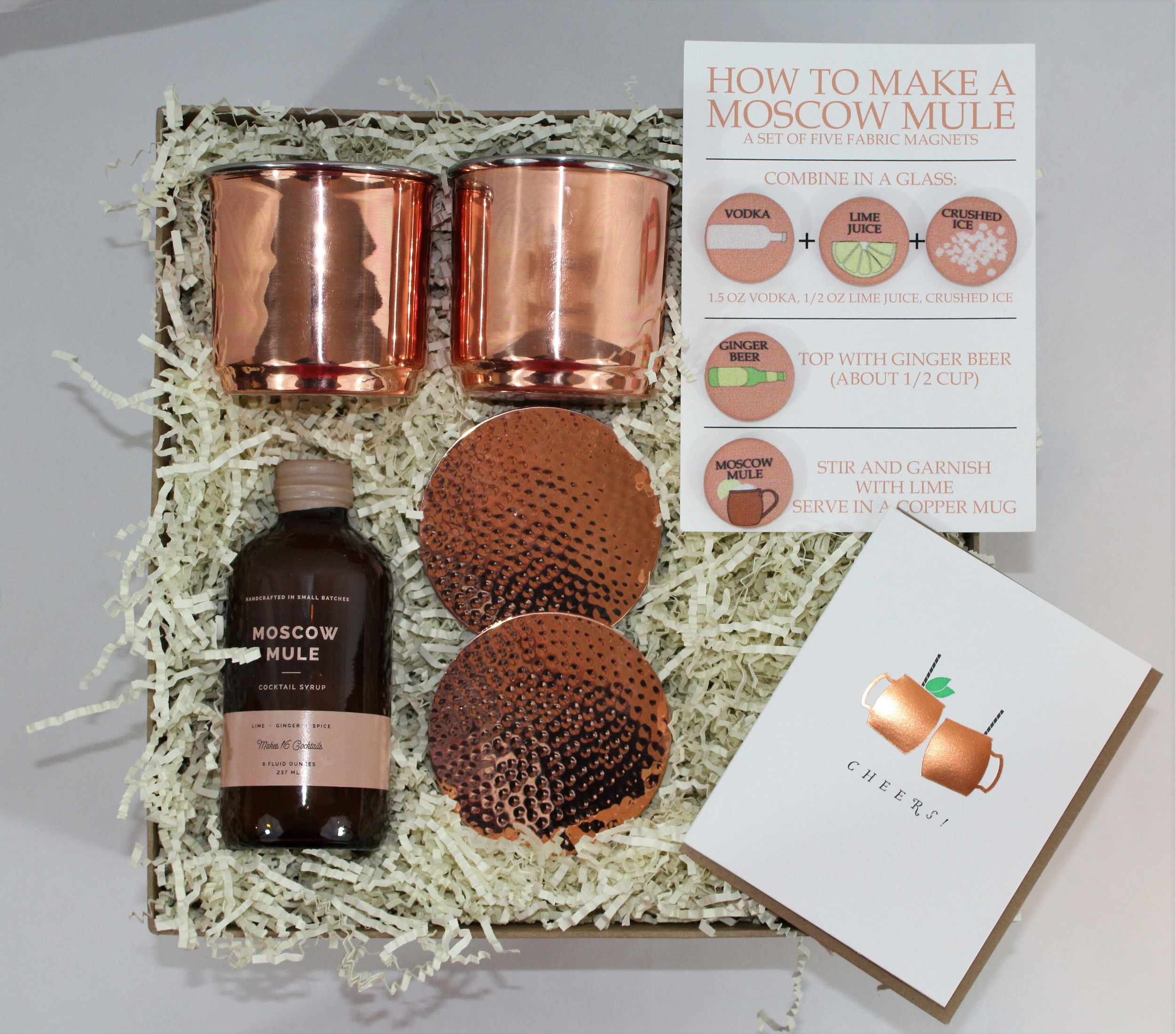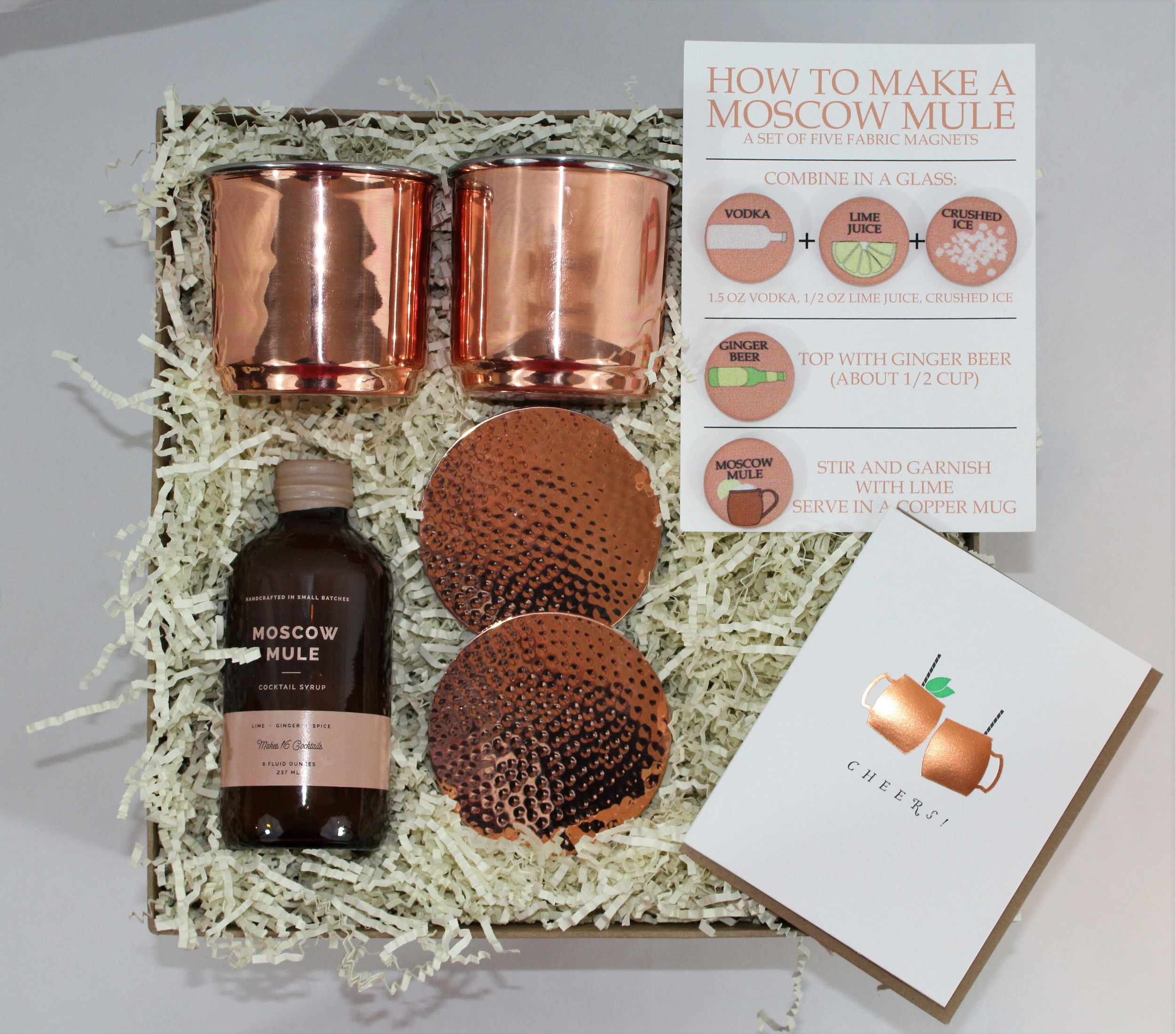 sold out
Moscow
The price you see is the price you pay! Shipping included!
No drink has taken over the country over the past few years like the Moscow Mule! Give that special someone everything they need to create their favorite drink.
Whether you add a greeting card or not, each GyftBox comes with a free note, make sure to include it at checkout! Need to send it by a certain date or want to send them to multiple addresses? You will be able to tell us at checkout!
How To Make a Moscow Mule Magnet Set: Meghan McCrary | Knoxville, TN
Set of 5 magnets are attached to a cocktail recipe card and can be detached and put on your fridge to remind you how to make the cocktail
Moscow Mule Cocktail Syrup: W&P Design | Brooklyn, NY
Small-batch Moscow Mule cocktail syrup is carefully crafted from fresh ginger, cane sugar and lime juice to mix up a perfect Moscow Mule cocktail. Makes 16 Cocktails
Old Kentucky Hammered Copper Coasters: Twine
Flat-cut circles of radiant copper are rent by powerful blows resulting in a glittering set of four hammered coasters. Backed with black velvet, each one captures light anywhere from a dark wood desk to a fireside coffee table
Copper Double Walled Tumbler: Summit Brands
Raise your glasses high and your standards higher with a deluxe double-walled tumbler. Gleaming copper with an insulating sheath of stainless steel ensures refreshments remain chilled, making this heavyweight glass an obligatory addition to any social gathering.