For Mom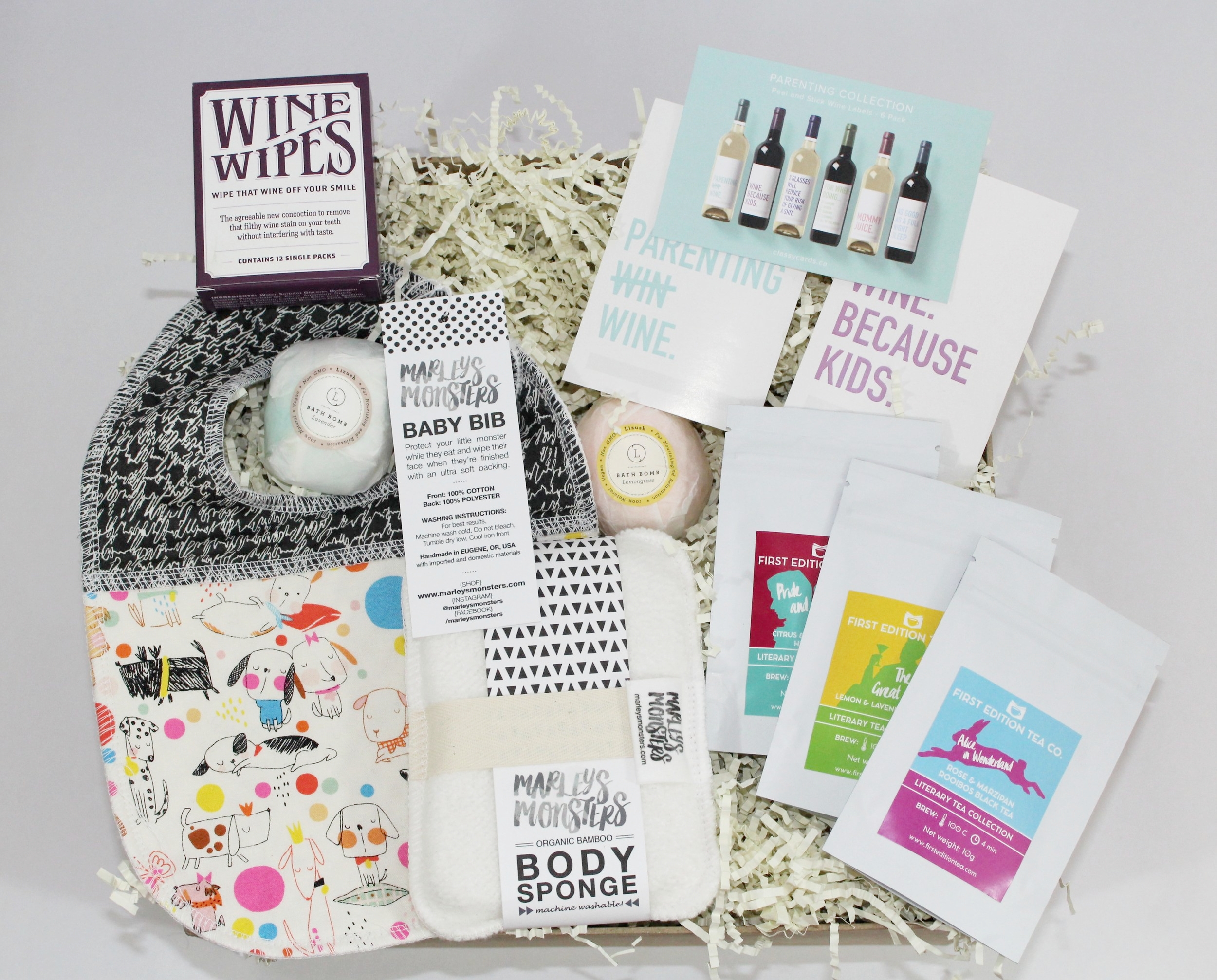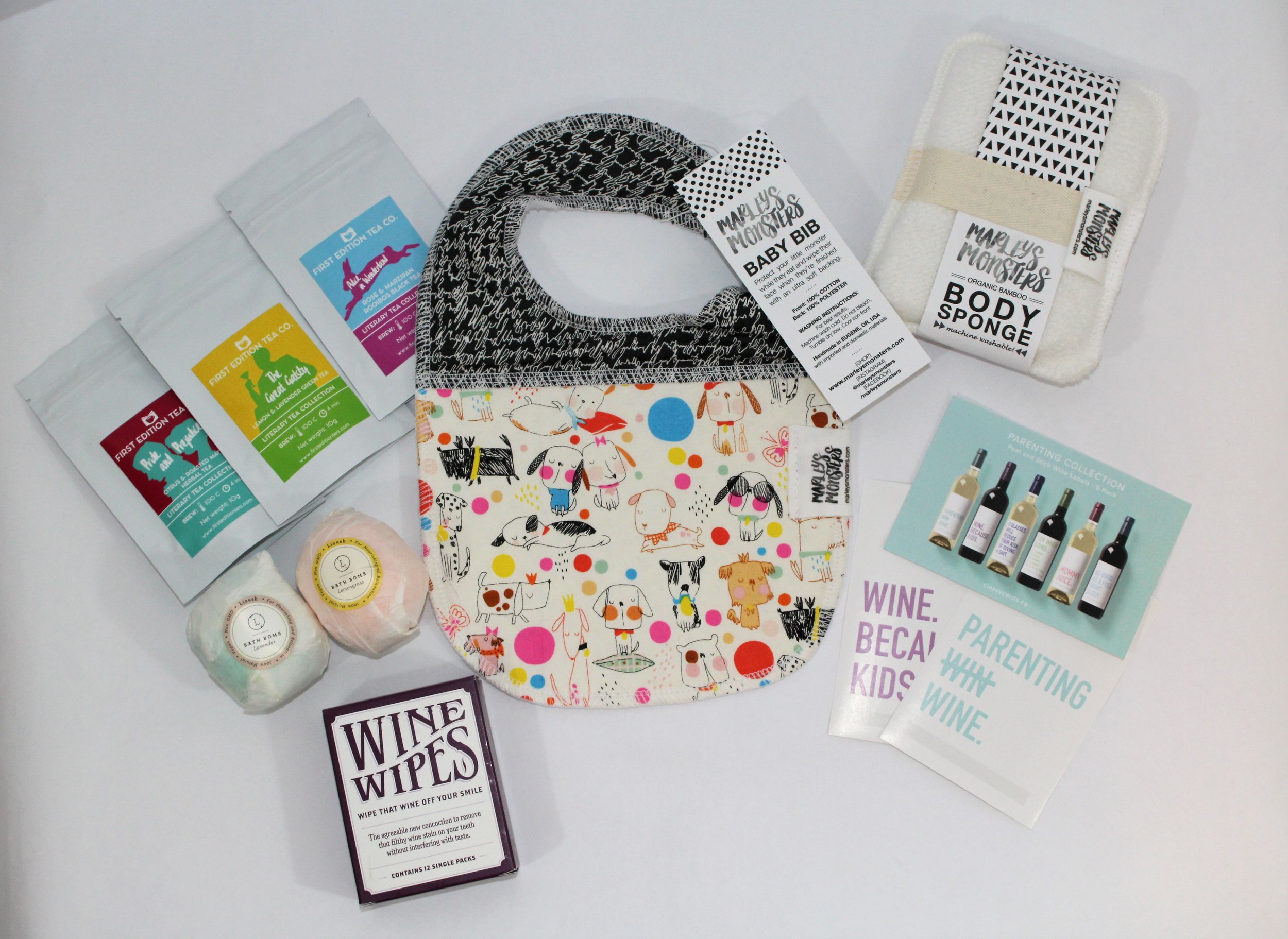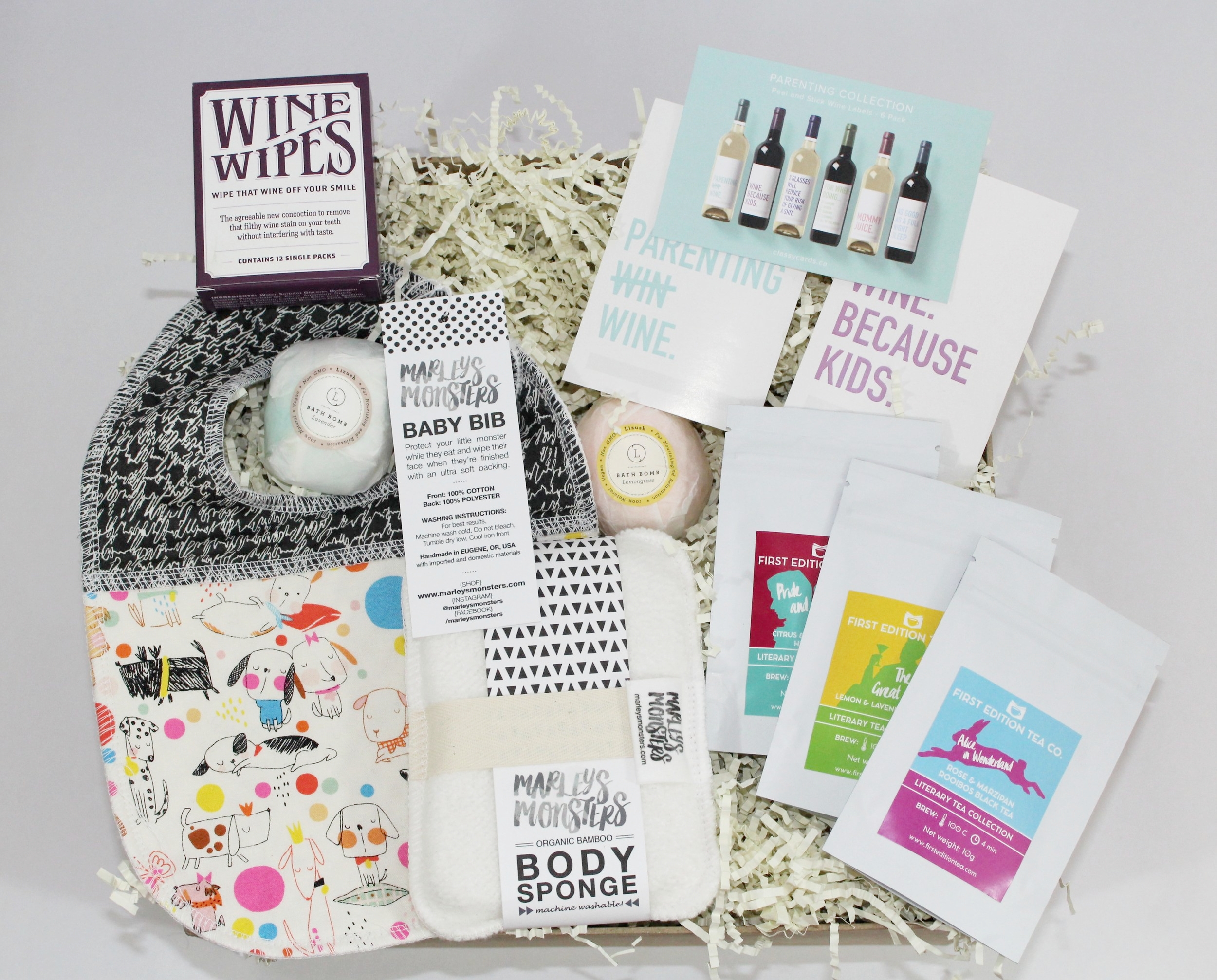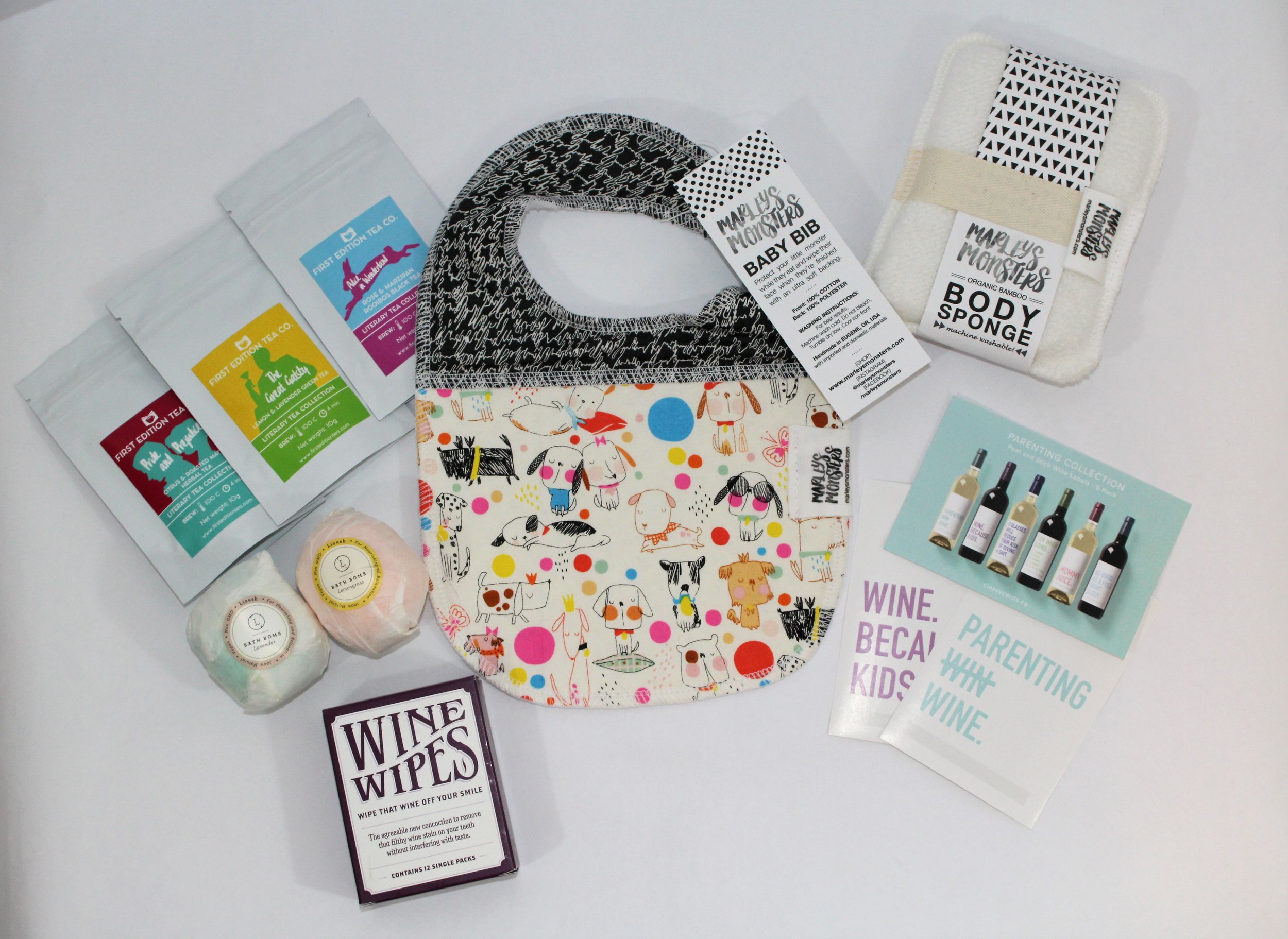 For Mom
The price you see is the price you pay! Shipping included!
They say becoming a mom is a fulltime job, give that new mom you know the tools she needs for that new job, for both her and the new little one!
Whether you add a greeting card or not, each GyftBox comes with a free note, make sure to include it at checkout! Need to send it by a certain date or want to send them to multiple addresses? You will be able to tell us at checkout!
Girl's Night In - Wine Labels: Classy Cards Creative | Halifax, Nova Scotia, Canada
Dress up your wine bottles on Girls Night with these perfect Girly Themed Wine Labels 6 Pack.
Baby Bib with Extra Soft Backing: Marley's Monsters | Eugene, OR
Protect your little monster while they eat with these ultra soft bib. The front is 100% cotton print and the back side is lined with a soft & fluffy 100% polyester fabric to wipe your little monster's face after eating and prevent moisture from leaking through to their clothing. Bibs are great gifts for the expecting mama! Size is approximately 7.75" wide by 10.25" tall.
Wine Wipes: Vanity Project | Brooklyn, NY
Quick and easy to use, these portable, flavorless wipes removes wine stains while freshening breath
4-Pack Organic Bamboo Washclothes : Marley's Monsters | Eugene, OR
These washcloths are made of a super soft, absorbent bamboo heavy fleece and are approximately 8"x7". Use them as washcloths or the most luxurious cloth wipes
Wanderlust Collect Tea Gift Set: First Edition Tea Co. | Toronto, Ontario, Canada
The perfect gift for anyone who loves travel and tea! A collection of 5 delicious loose leaf tea blends based on great cities of the world: London, Paris, Toronto, Marrakech, and Mumbai. A great way to try a little bit of everything, this sample pack comes with enough tea to make three cups of each blend.
Bath Bomb: Lizush | Pleaston, CA
All Natural ❀ Vegan ❀ Non GMO ❀ Colorant from roots ❀ Essential oils ❀ Give a Gift from Nature ❀ Only pure ingredients from nature!