Buzz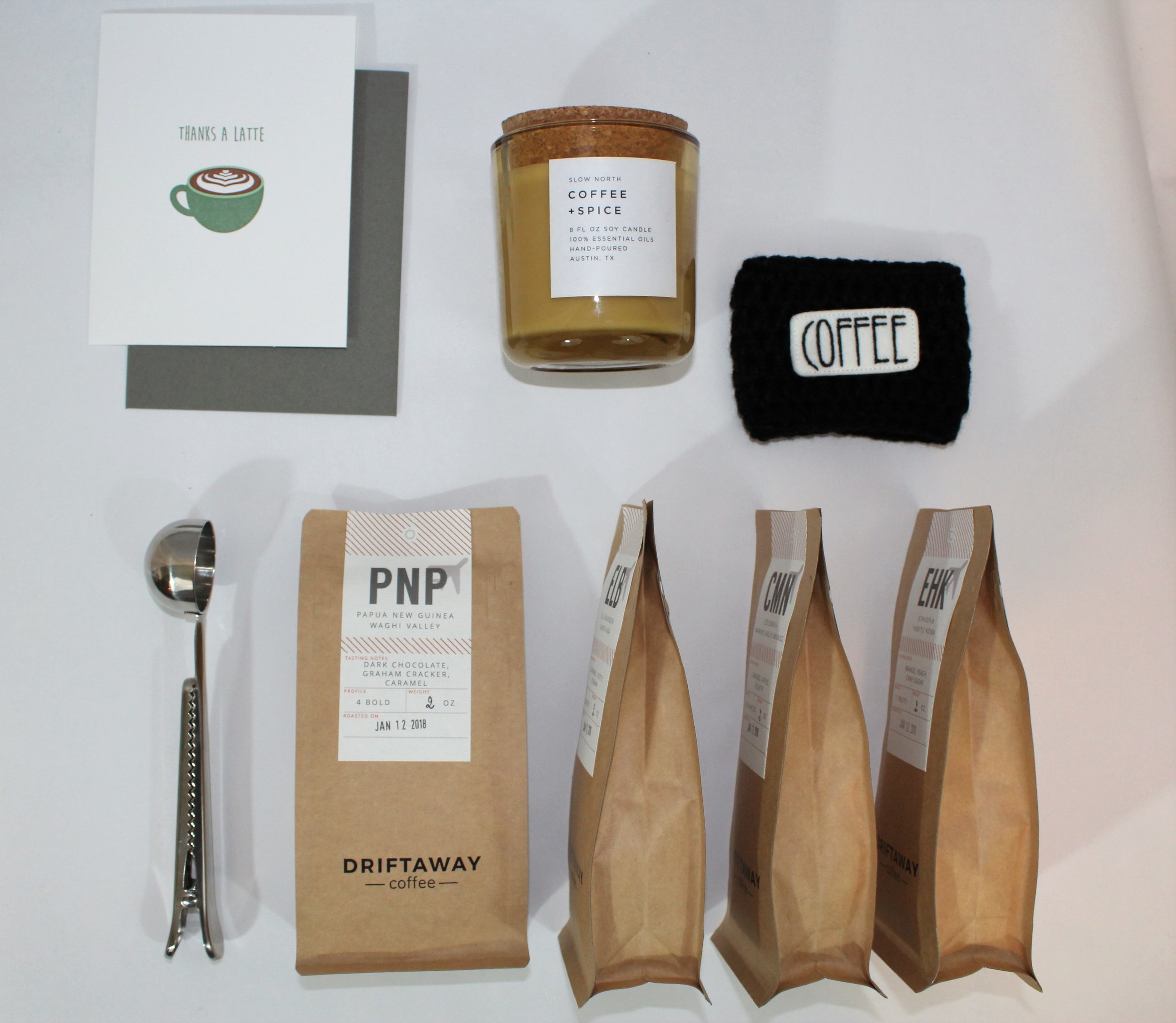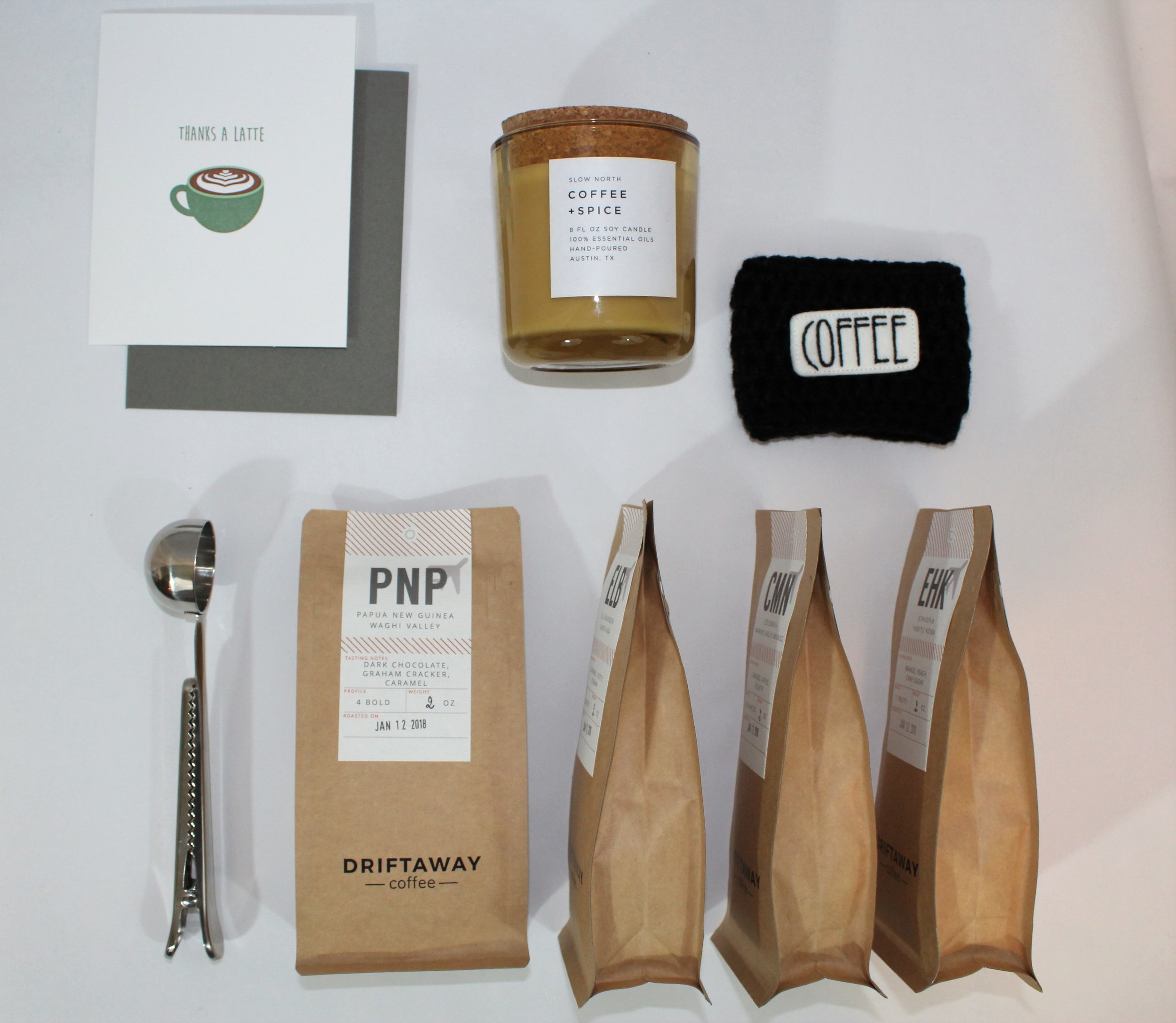 sold out
Buzz
The price you see is the price you pay! Shipping included!
Where there is coffee, there is likely someone you love. Show them the love with everything they'll need to jump start their day.
Each GyftBox comes with a free note, make sure to include it at checkout! Need to send it by a certain date or want to send them to multiple addresses? You will be able to tell us at checkout!
Coffee Bean Sampler: Drift Away Coffee | Brooklyn, NY
Four different coffees, each with a different taste profile. Perfect for people trying to learn more about coffee and how coffees from different regions taste!
Coffee + Spice 8oz Soy Candle: Slow North | Austin, TX
Vegan. No synthetic fragrance oils. No petroleum, paraffin or beeswax products. Dye-free. Eco wick. Recycled glass.
Coffee Cozy: Made By The Best | St. Louis, MO
Made from a soft and insulating acrylic and wool blend yarn and are designed to fit most standard sized to-go cups both hot and cold, as well as small mason jars, pint glasses, and disposable plastic cups.
Pinch Spoon Clip: True Brands | Indianapolis, IN
Measure out a dash of your favorite coffee or loose leaf tea, all while keeping its fragrance and flavor fresh. This stainless steel teaspoon clip helps you get the perfect portion, and seals the bag when you're done